Bring your Family and Work Legally in the United States with OPS Staffing
What is the EB-3 visa?
The EB-3 visa is an immigration visa based on third preference employment. That is, it is a visa based on employer sponsorship, and without them, the immigration procedure can NOT begin. If the process is approved, you are eligible for a Permanent Residence in the United States as well as your legal spouse and unmarried children under 21 years of age.
This process can be started outside the United States or within the country, as long as the candidate has never had a lack of status, that is, he was never illegal during the entire stay within the country.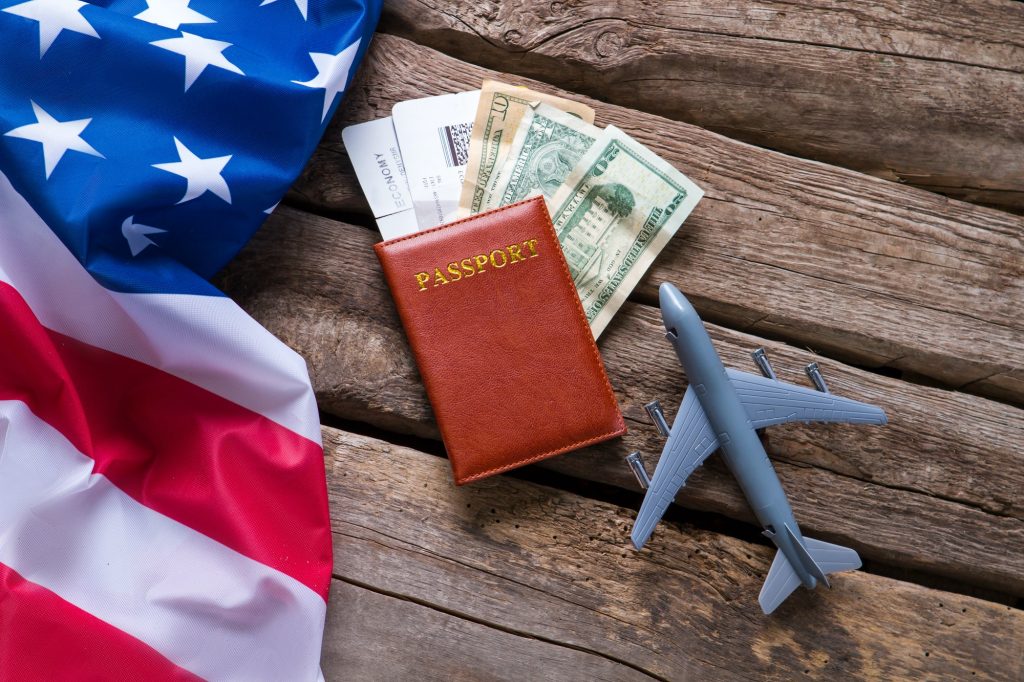 What are the requirements?
On the part of the worker:
We receive a permanent and valid formal job offer from the employer-provided by us, Optimum Personnel Services (OPS).
Check as a candidate that you meet the specific requirements for the job offer and be able to fulfill the tasks of the position.
According to the USCIS (the United States Citizenship and Immigration Services):
"You may qualify for this immigrant visa preference category if you are a skilled worker, professional, or other types of worker.
"Specialized workers" are those whose work requires a minimum of two years of training or work experience, not of a temporary or temporary nature.
"Professionals" are those whose work requires at least a US bachelor's degree or its equivalent abroad as a professional.
The subcategory "other workers" is for those people who perform unskilled work that requires less than two years of training or experience, not temporary or temporary. "
What are the steps / process?
There are 4 main parts to the EB3 Visa process
The first step in the EB3 visa process is for the US employer to obtain an approved PERM labor certification (approximately 10 months total processing time)

Immigrant Petition I-140 (standard processing time of 6 to 9 months, premium processing of 15 days available).

What Happens After You Submit Your FormOnce USCIS receives your Form I-140, they will process your petition and your employer will receive one:
• Notification of receipt confirming that they have received the request;
• Notification of biometric services, if applicable;
• Notification to appear for an interview, if applicable;
• Notification of the decision.
• If your Form I-140 is approved, your spouse and unmarried children under the age of 21 may be eligible to apply for admission to the United States in category E34 (spouse of a "skilled worker" or "professional"), EW4 (spouse of "another type of worker"), E35 (son of "specialized worker" or of a "professional") or EW5 (son of "other type of worker").
Wait for the priority date (0-10+ years): When you submit your immigrant petition, Form I-140, you will also receive a priority date. Your priority date will tell you when you can schedule your immigrant visa interview or apply for adjustment of status (next step).
Application for registration of permanent residence or adjustment of status I-485 (approximately 9 months): After completing the two previous steps, the last one is to apply to become a permanent resident of the USA. You can do this by completing form I-485.
Book an appointment to learn more
Sign the form to schedule a phone call or video chat and talk to one of our EB-3 lawyers or recruiters to learn more about the EB-3 immigration process.
You can talk to either an EB-3 Lawyer or one of our OPS representatives for an online job interview.
What disqualifies you for the process or reasons why your visa may be denied?
Health problems.

Criminal offenses.

Related to security: belonging to terrorist groups, espionage, sabotage, etc.

Public Charge: If it is deemed that you are likely to become dependent on the US government for long-term care or financial support, your green card could be denied.

If you have entered the United States illegally.

Breach of the application requirements.

Not attending the appointments of the process.

Denial of the underlying visa petition.

Job change after filing I-140.

Denial Due to Error by Immigration Decision Makers
*** After denial: file an appeal or motion to reopen the case. If you applied for your US green card with an application to adjust status and it was denied, you can file Form I-290B with USCIS to appeal (this carries an additional cost).
Costs
Attorneys' fees: ($ 1000 deposit upon signing the contract to start the process)
A single person: $ 6000 total
One person + legal spouse or child: $ 7000 total
One person + legal spouse + children: $ 7500 total
USCIS (Immigration) and Consulate: Prices from July 7, 2021. ** They may vary between now and the moment they start the process **
The fee for Form I-140 is $ 700.
The I-485 fee varies based on your age. The rate for children under 14 years is $ 750. Others must pay a fee of $ 1,225 (including biometric services fee).
Expedited processing with your I-140, can have an extra cost of up to $ 2,500.
Medical examination for the candidate and each family member at a location approved by the Department of State. Costs can vary, but it can be around $ 200.
Money for tickets and stay in the United States.
For more information, you can refer to the page of the USCIS (United States Immigration Service): https://www.uscis.gov/es/trabajar-en-los-estados-unidos/trabajadores-permanentes/inmigracion-basada-en-un-empleo-tercera-preferencia-eb-3
Can I get a refund?
Unfortunately, USCIS is not in the business of granting EB-3 fee refunds. However, there are three main circumstances in which you can expect one:
The USCIS has asked you for a form that was not necessary for your EB-3 and that form required a payment.
The USCIS requested a fee greater than the amount on its fee schedule.
USCIS did not process a premium processing request in the allotted 15 calendar days and will refund the premium processing fee.
** If you want to continue with the process after reading all this information, please go to our page to schedule your interview with someone from our team. If you don't guide the interview, your process will be paused until you do. We must make it clear that each process is different and must be analyzed individually **